Customized products
H Metal delivers customized metallurgical products to be delivered ready for assembly on site. These products bring economic and time benefits to our customers. black sheet, ribbed sheet, square and rectangular pipe, profiles and europrofiles.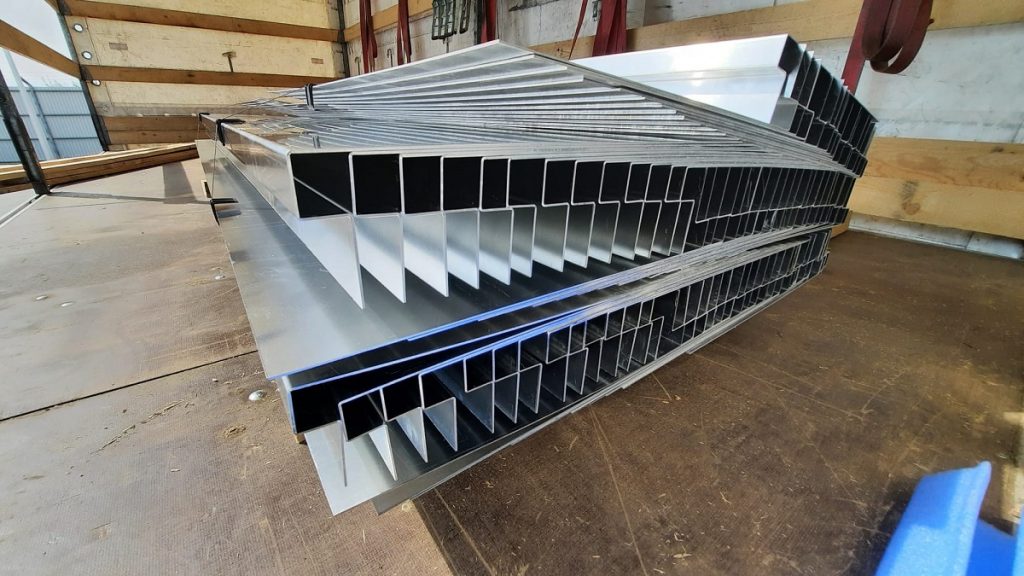 Cold forming is the operation of plastic deformation through which a flat semi-finished product is transformed into a hollow part or the processing of a hollow part is continued in order to increase its depth.
Cold forming is performed in molds, the action being single or double, reverse or direct. Depending on the dimensions of the stamping parts, the shape of the parts, but also the nature of the material of which these parts are made, cold forming can be done in a single operation or in several operations.
In the cold forming process, the deformation is done without preheating the body and is used for relatively small bodies.
By drawing, well-known profiles can be made, such as: corners with equal or unequal sides, U profiles, C profiles, Z profiles, having various dimensions of the base and wings. Also, by stamping, different types of atypical profiles can be made, apart from the standards in terms of shape and dimensions, as well as various parts / semi-finished products.
Punching holes The sheet metal sheets are stamped according to the model – ordered mold, with round, square, rhombus, Maltese cross holes, oval, triangle, arranged in line or interspersed, with a single shape or different mixed shapes. Punching has the advantage that it does not heat the material so for the galvanized sheet it is a plus, the zinc layer is not damaged.
Mechanical cuts to the guillotine.
By means of the mechanical cutting operation, different materials are cut into pieces, depending on the shapes and dimensions established for the purpose of their use and further processing. In this way, different atypical dimensions can be made outside the standards of flat / wide steel, sheet metal, etc.
Plasma / oxygen gaskets
Through this process, metallurgical products with large thicknesses can be cut in general, especially thick sheet, thick pipes, profiles, etc. After cutting with plasma or oxygen on the resulting edge after cutting, there are traces of burrs – smaller in plasma and larger in oxygen. With plasma or oxygen gas the products can be cut / holes both with straight shapes (lines) but also irregular shapes according to the drawings.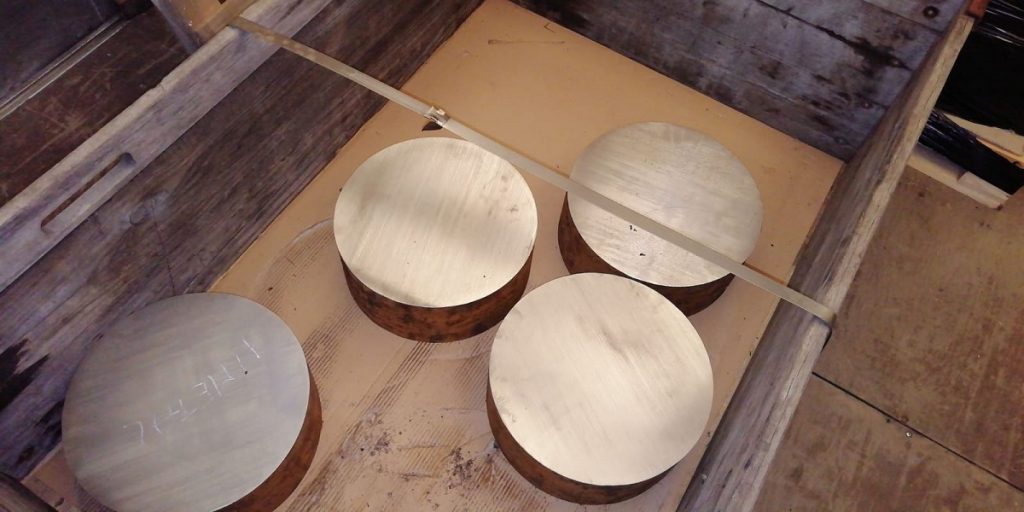 Galvanized
Hot dip galvanizing is the most effective method of protecting steel against corrosion for very long periods of time. the zinc layer applied by thermal galvanizing is several times thicker than that applied by electro-galvanizing, thus being even more resistant to corrosion.
Electrostatic painting
It is a superior technology for applying a paint, in the form of powder, on metal surfaces that are subsequently heat treated, thus ensuring a long resistance to wear and abrasion.
The main advantage of electrostatic painting is the high quality coverage compared to conventional painting methods.
Our company focuses on delivering quality products and offering services that meet the most demanding customers.
<< Inapoi